get your amika gifts in time for the holidays!
If you're anything like us, you're in shock that the holiday season is more than halfway over (wasn't it summer, like, yesterday?). Luckily, you still have time to get yourself and your loved ones gifts before December 25th as long as you order all amika gifts by December 14th at 1PM EST.  Ready, set, shop!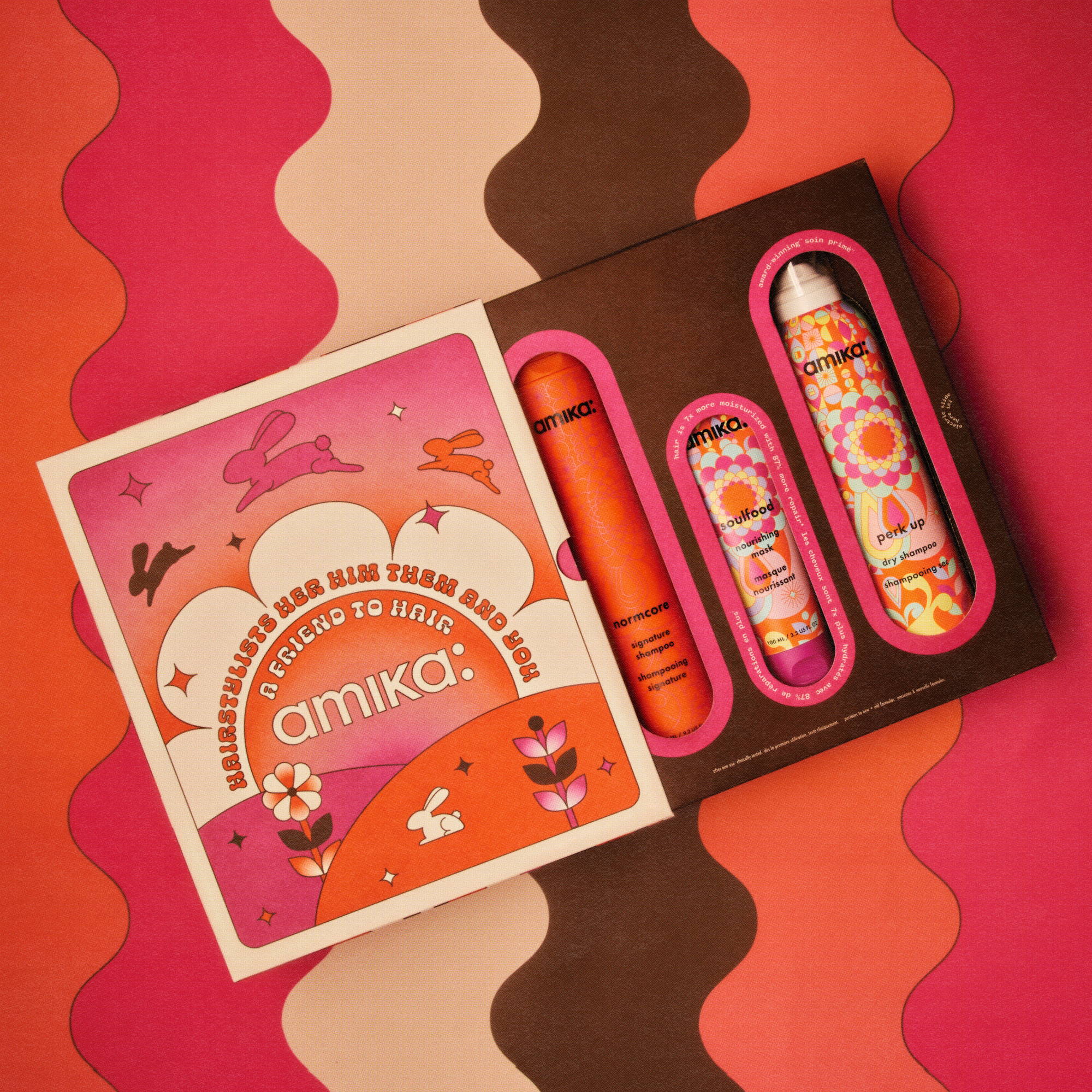 amika's 2022 holiday gift guide
Don't know what to buy? Don't worry, we have the grooviest gift guide just for you.  
smooth talker double agent straightening blow dry brush set: Can you say that three times fast? This psychedelic set features the double agent straightening blow dry brush, and pairs it with everything you need for a smooth blowout. Wash with the kure bond repair shampoo and conditioner, boost shine with flash instant shine mask, detangle and heat protect with the wizard silicone-dree detangling primer, blow dry with double agent, and keep the style fresh with perk up dry shampoo.   
outta sight nourishing must-haves set: These outta sight must-haves are easy to use, and great for people just dipping their toe into haircare. Including a normcore signature shampoo, soulfood nourishing mask, and perk up dry shampoo, this set will be sure to give them healthier-looking and feeling hair!   
perk up dry shampoo: Infused with nutrient-rich sea buckthorn and natural rice starch, perk up dry shampoo absorbs oil, reduces odor, and restores your hair's voluminous 'oomph.'  
the wizard detangling primer: The wizard reduces frizz, cuts down on blow-dry time, protects against 450°F heat, and detangles all hair types.    
blonde boogie bust your brass toning and repair set: Say 'peace out' to brassy tones! This groovy giftset includes a bust your brass shampoo, conditioner, and intense repair mask. It's essential for every step of a blonde, gray, or silver routine.   
Shop all holiday giftsets here.