good til' the last drop: what the amika team has been loving
I have a hypothesis; what beauty products you completely use up says a lot about who you are as a person. With an oversaturated beauty market and ENDLESS (no, like really) choices, what you stick to and completely empty is almost as much of a personality indicator as your zodiac sign. Let's take some amika team members for instance;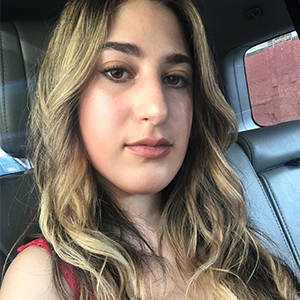 Laura is a no-nonsense kinda lady, and this is directly reflected in her beauty products. Laura knows what she likes, and she sticks to it. Just like her empties, she is dependable and never disappoints. As she is very invested in skincare, she needs that "white t-shirt and blue jeans" makeup routine, mostly because she's probably cuddling Jerry (her pup) as much as she possibly can. One of her absolute holy grail makeup products is the BECCA Shimmering Skin Perfector Liquid Highlighter that adds a subtle pop when she isn't wearing makeup. Laura has the most amazing natural hair texture; it looks like she used the High Tide Deep Waver, when in fact, she woke up like this. To tame her mane and keep her waves lookin cute, she uses Supernova moisture + shine cream on dry hair (she highlights her hair, so moisture is needed) and applies Phantom hydrating dry shampoo foam whenever she needs a refresh. She prefers Phantom to Perk Up dry shampoo because it's more suited for dry hair types.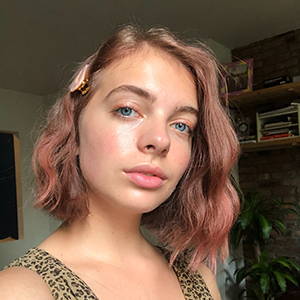 Nina is one of the newest additions to our team. Her background is in gender and sexuality studies and essentially, helps us stay woke. Nina is a gentle soul, and this shows in her empties. Her faves are perfect for those who have super reactive skin, whether that be your face or scalp. Nina is also a no-fuss kind of girl and needs a shampoo + conditioner that never let her down. Her fave wash duo is the Normcore signature shampoo + conditioner. She's someone that can always see the good in a situation and keep the team balanced, just like her faves delicately balance pH and oil levels of her skin and hair. I mean she is a Libra, for crying out loud. You can catch her post-shower, moisturizer on, with a glass of wine in hand.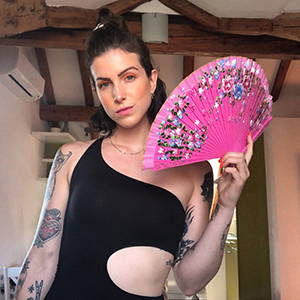 Lauren is a true Cancer. Like, to the core. If you're having a personal problem, relationship issue, friend issue; she's the one to go to and is more than willing to help. She is constantly giving sound advice and showing us all what a strong woman really looks like. Her go to skin fixer is Egyptian Magic Cream, a do-it-all problem solver, just like Lauren. She regularly uses The Shield Anti-Humidity Spray to keep her strands frizz-free and in check because she straightens her hair quite often. She's always on the go and willing to drop her plans for someone in need at the drop of a hat, so she needs something that keeps her covered all day. Her use of the Wizard detangling primer goes hand in hand with this. The wizard is there to help any hair type and is the foundation for a great hair routine. Lauren grounds us all and we couldn't be more thankful!
What are the products that you ALWAYS use up? Leave us a comment!
Written by Becca King, amika Community Manager