hair diaries; meghan's relationship with her hair
Hi there, friends! Here at amika, it's important that you know you will always have a friend in us. We're a collective of curious creatives, salon-bred stylists, chemists, and product enthusiasts who want to share our love of haircare with every one of you beautiful beings! In our case, being a friend means creating a platform where everyone feels 100% welcome and at ease to be themselves. In our most recent campaign, we feature friends of amika that inspire us, so we sat down with them to discuss a topic that's near and dear to us: their relationship with their hair. 
Everyone's relationship with their hair is entirely unique and ever evolving. Hair is tied to how you feel about yourself, your confidence, and what you want to portray to the world. Maybe you've done a lot of things to try to change your hair, or you're one of those people who has always let it be. It's a judgement-free zone. We want these stories to demonstrate that no matter how you wear or style your hair, and no matter what you've done to it in the past, all hair is welcome here at amika.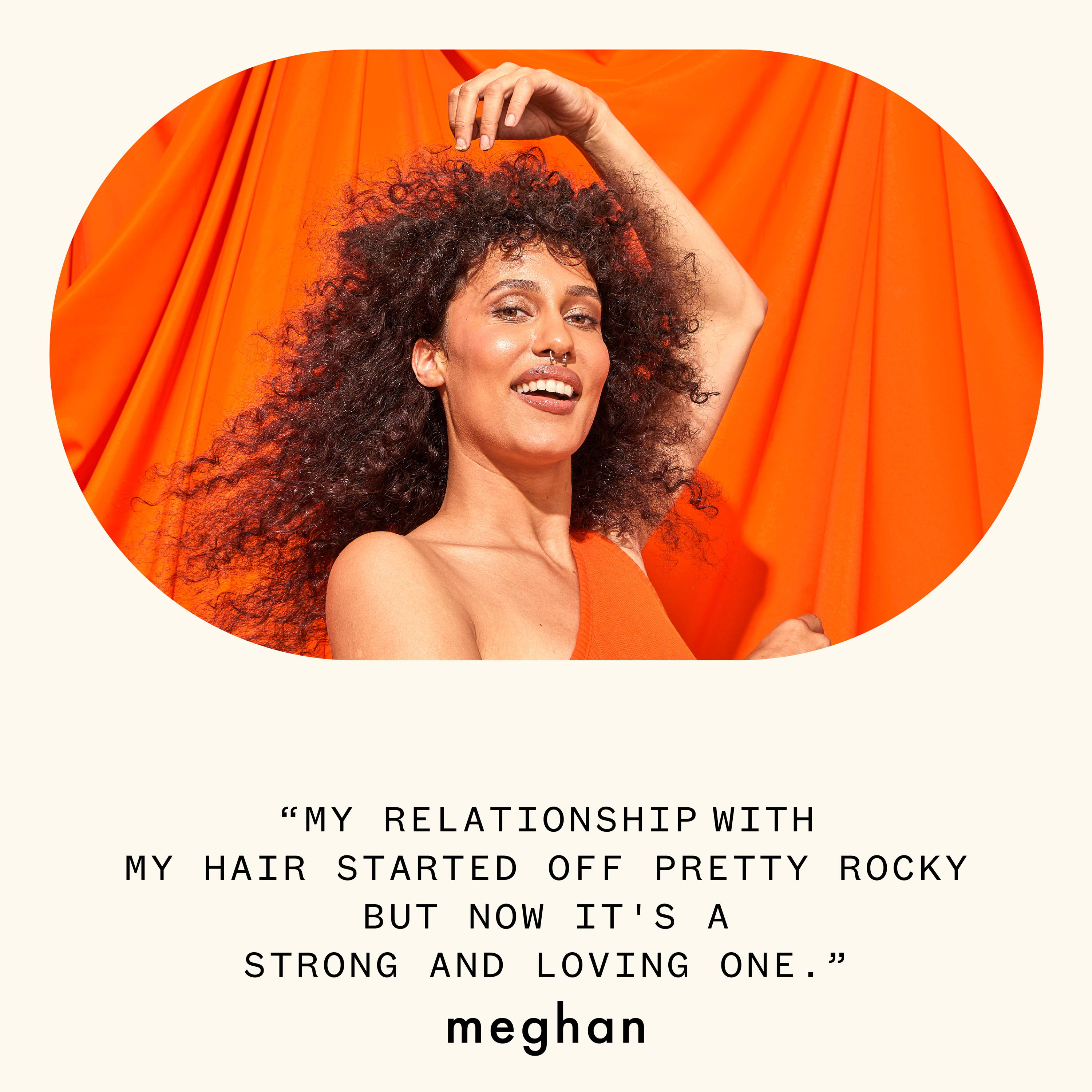 q: what's your favorite thing about your hair?  
My favorite thing about my hair is the volume and how it's always doing its own thing.  
q: how would you describe your relationship with your hair?  
My relationship with my hair started off pretty rocky, but now it's a strong and loving one.  
q: do you feel that your hair is part of your identity? 
My hair is a big part of my identity. It keeps me connected to part of myself. Growing up biracial, I struggled with accepting my hair and even straightened it in high school for a while to fit in better. Luckily, I was able to learn to love my natural hair again and my Blackness that blessed me with it. And ten years later, I haven't straightened my hair since.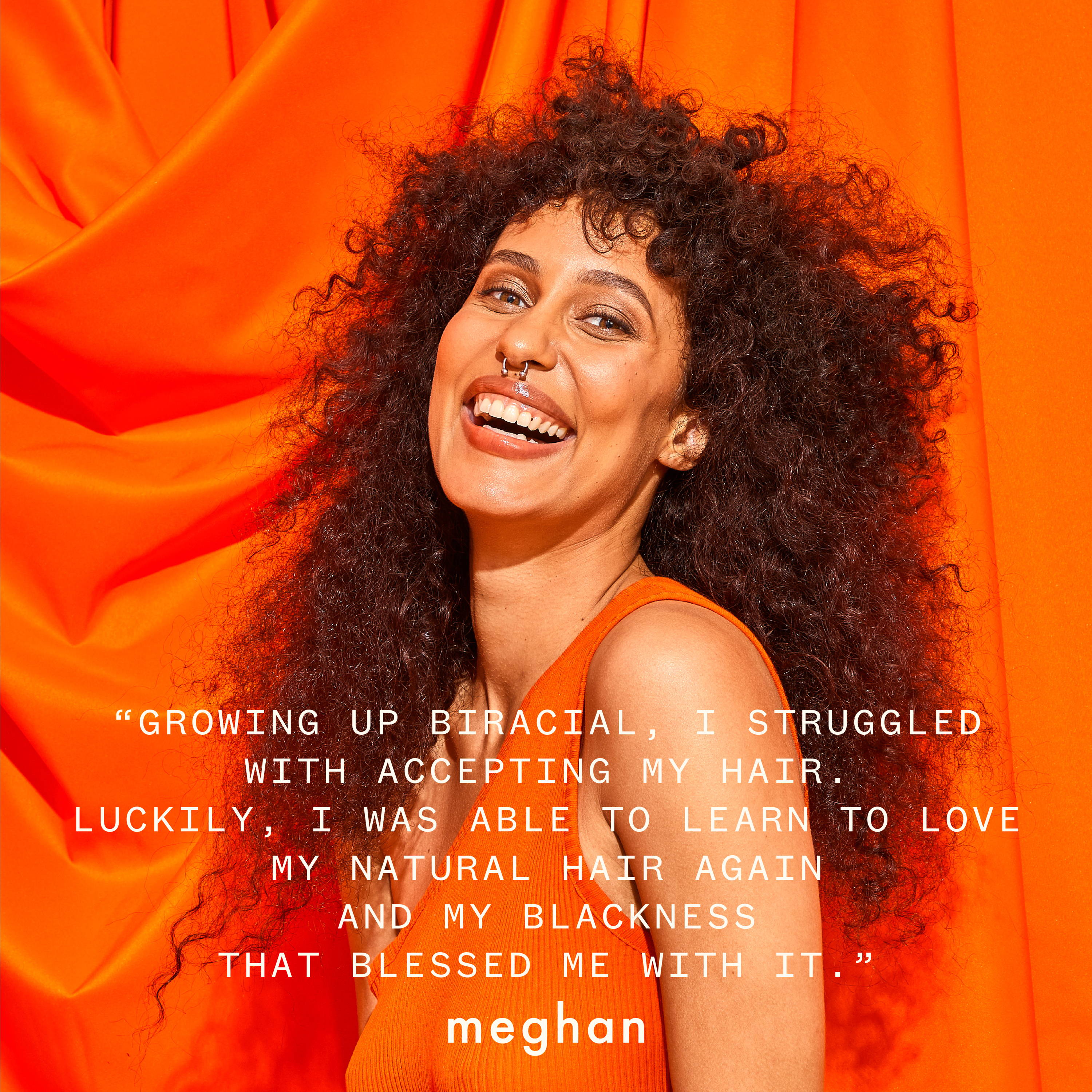 q: what is your usual hair routine?  
My usual routine is to shampoo my hair, then deep condition for 5 minutes, then I detangle it with my brush/comb, and rinse out the conditioner.  Afterwards, I'll use a leave in conditioner, put in some heat protectant, and then I'll diffuse it. Once my hair is dry, I'll put in some olive oil, shake it out and then I'm done! 
q: what's your favorite amika product and why? 
My favorite amika product is the flash mask because it's quick and leaves my hair looking shiny and smelling great.