hair diaries: storm's relationship with her hair
Hi there, friends! Here at amika, it's important that you know you will always have a friend in us. We're a collective of curious creatives, salon-bred stylists, chemists, and product enthusiasts who want to share our love of haircare with every one of you beautiful beings! In our case, being a friend means creating a platform where everyone feels 100% welcome and at ease to be themselves. In our most recent campaign, we feature friends of amika that inspire us, so we sat down with them to discuss a topic that's near and dear to us: their relationship with their hair.  
Everyone's relationship with their hair is entirely unique and ever evolving. Hair is tied to how you feel about yourself, your confidence, and what you want to portray to the world. Maybe you've done a lot of things to try to change your hair, or you're one of those people who has always let it be. It's a judgement-free zone. We want these stories to demonstrate that no matter how you wear or style your hair, and no matter what you've done to it in the past, all hair is welcome here at amika.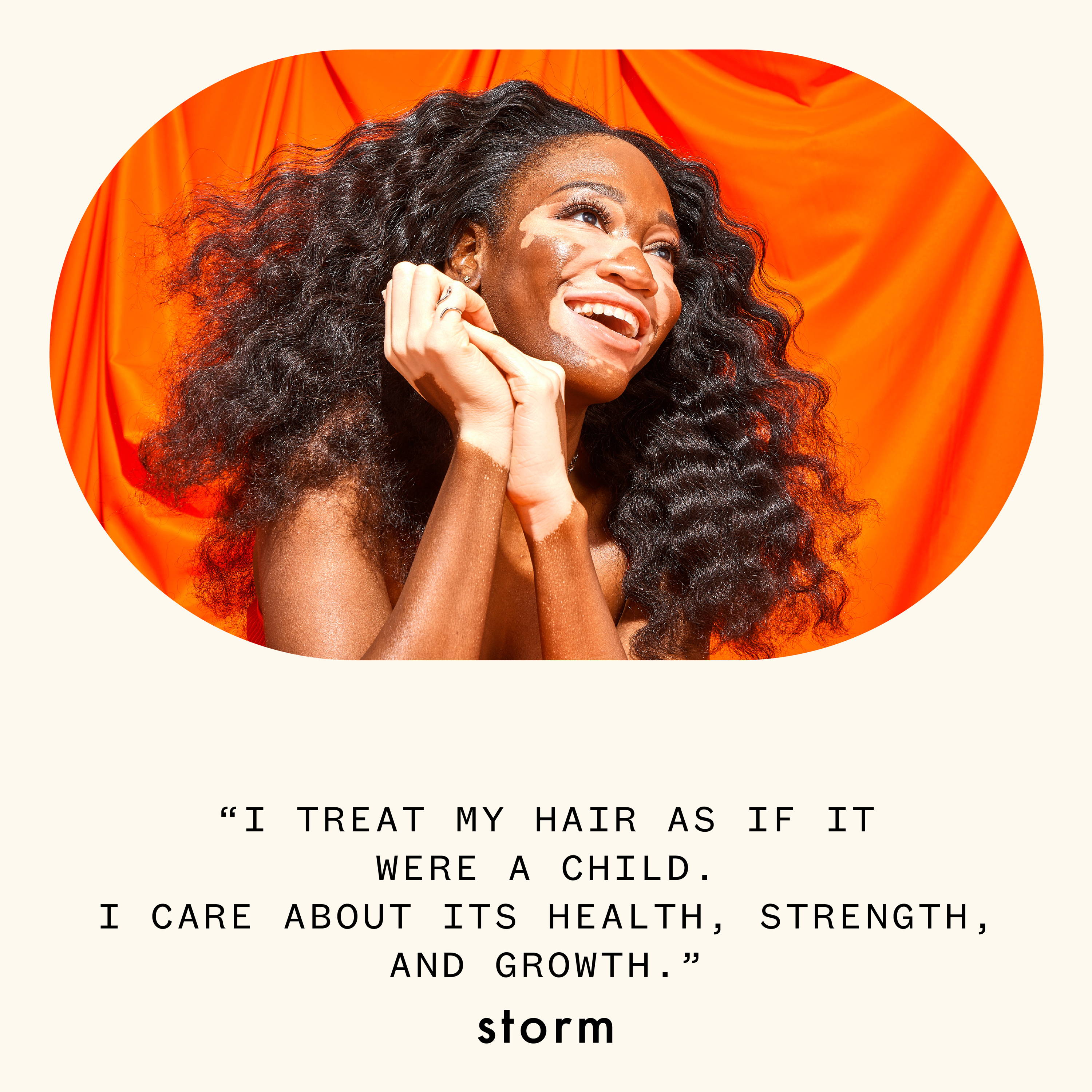 q: how would you describe your relationship with your hair? 
My hair relationship with my hair is strong I treat my hair as if it were a child, I care about it's healthy, strength, and growth. 
q: do you feel that your hair is part of your identity? 
My hair is a part of my identity, my hair being very coarse, and knowing that I'm a strong individual it plays part in who I am. 
q: what is your favorite thing about your hair? 
My favorite thing about my hair is the texture and the fact that it is thick and full, I have a lot of open ground to do any and every hairstyle. 
q: what is your usual hair routine? 
My usual hair routine is just making sure my hair and scalp is moisturized. 
q: what are your favorite amika products? 
My favorite amika product is the polished perfection mini straightening brush. 
q: are there any ritual/tricks/styles you've been trying? 
I have been trying more hair masks.