how to clean your amika hair tools
Haircare doesn't only include caring for your strands—it also includes caring for your tools! Keeping your tools clean can extend the life of your tool, making sure they're doing the most for you and your hair. Follow the instructions below to make sure your tools are staying squeaky clean.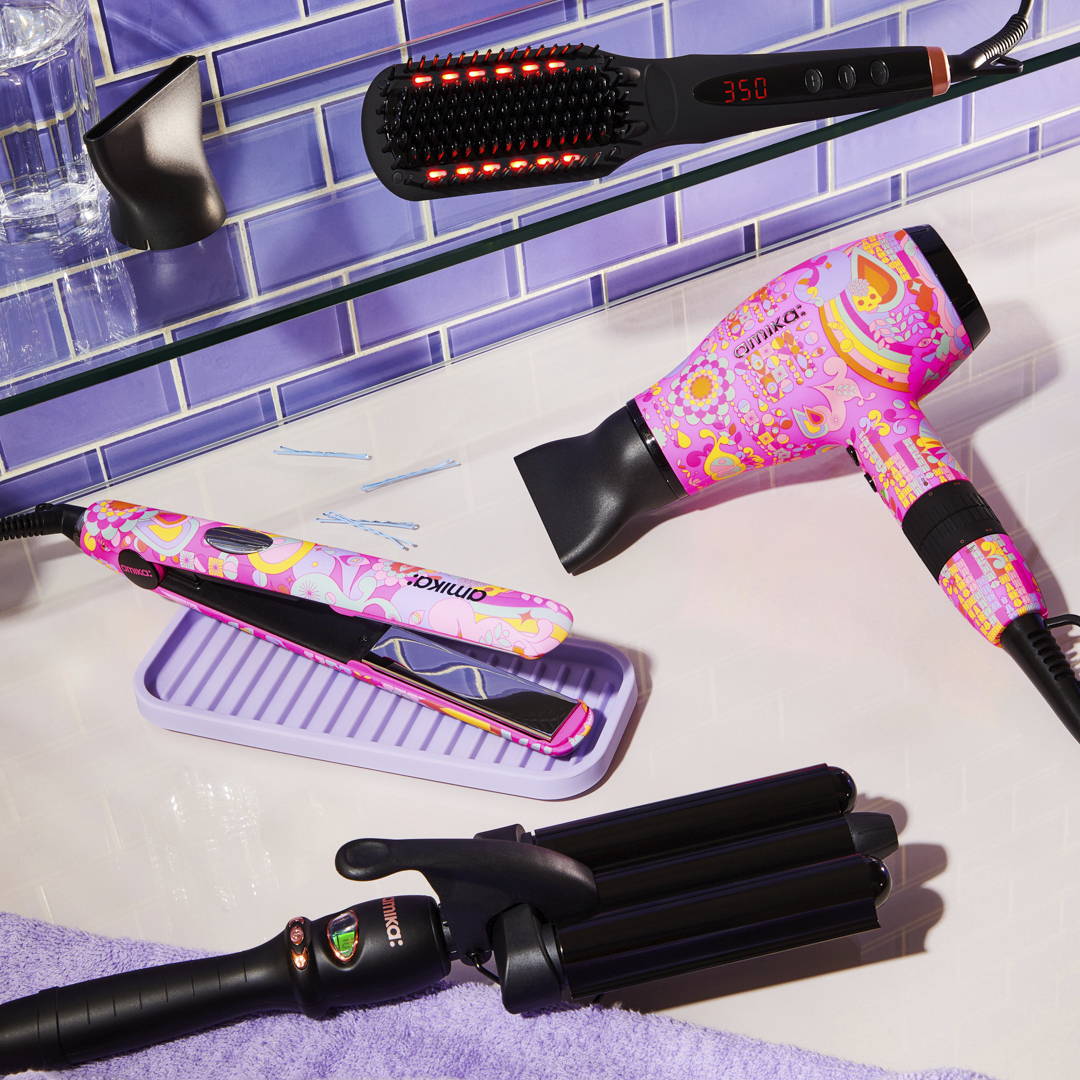 why is it important to clean your hair tools?
how to clean your hair tools
First things first—make sure your tool is unplugged and cool. Next, remove all the excess hair that's stuck between the bristles. Our hack: use a teasing comb to lift the hair up and out from the inner bristles. Use a lightly damp cloth (or use alcohol wipes) in and between the bristles—especially if there's product buildup. Last, remove lint, dust, and hair from the intake area at the base of the brush. You can use a firm-bristled brush to gently brush that away!