5 things Instagram made me buy
Who else does the majority of their shopping on Instagram? Gone are the days of window shopping at the mall! Now, when I'm feeling spendy (#treatyoself), I browse through my Instagram feed. After a hit or two to my bank account, here are the top five things Instagram made me buy.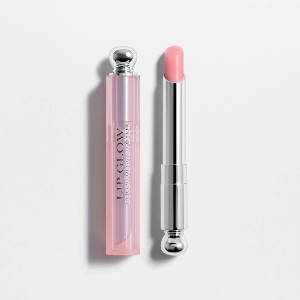 What: Dior Lip Glow in 001 Pink Glow
Who: Karolina Kristina
Why: Even though I'm experimental with my eye looks as of late, I cannot stand the feeling of lipstick, ESPECIALLY liquid lipstick. The most I do is a tinted lip balm, perfect for drinking, eating, and smooching. The lady who inspired this purchase is someone I'm so lucky to call my friend!! Karolina raved about the Dior lip products, including Lip Glow, on her Instagram captions several times. I also think Joelle Hyman (another lovely lady I follow and am obsessed with) shared about Lip Glow on her Instagram stories! Those two babes telling me I needed Lip Glow in my life was enough for me. It smells like vanilla and gives the perfect "your lips but better" sheen.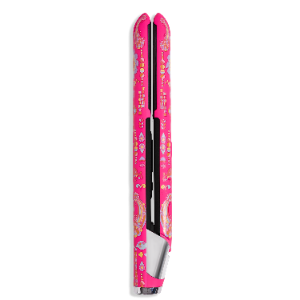 What: amika illuminati diamond styler
Who: Ysabelle
Why: I've always been super scared of hot tools! Growing up, I convinced myself that my straight hair couldn't curl no matter what I tried (RIP to all the hairspray bottles I finished trying to get my curls to stay for my middle school theater productions). My first hot tool as an adult was amika's High Tide Deep Waver (I'm still OBSESSED) and I wanted to branch out and see what other textured styles I could create without a curling iron. Step in: amika's latest launch, the illuminati diamond styler. What drew me to this was that it locks in moisture (the opposite of what I thought hot tools do to your hair) and leaves my hair super shiny! After a few YouTube tutorials on how to best curl with a styler, I am super comfortable using this tool and love the casual waves it gives me!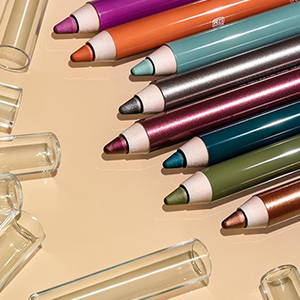 What: Glossier Play Colorslide Eyeliner
Who: Martina
Why: I avoided buying anything from Glossier Play for the longest time. I didn't want to buy into the hype. In the same way that using hot tools for middle school theater put a strain on my relationship with my hair, theater makeup also made me question my fondness of eyeliner. I was convinced that all eyeliner made me look like a bug (context: my eyes are really large to begin with, and wearing eyeliner emphasized them to the nth degree). ANYWAYS my girl Martina posted look after look with these eyeliners (which are very similar to the Marc Jacobs Beauty Highliners, but less expensive). I caved and bought the colors Early Girl, Critical Mass, Candyland, and Nectar. Now I can't imagine my makeup routine without them!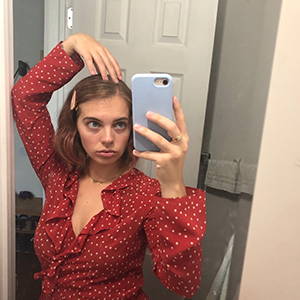 What: Hair clips
Who: Basically everyone who posted about 90's hair clips out of nowhere all at once I mean how the heck do trends even work??? But mostly Sharmili
Why: As I mentioned when talking about the Illuminati styler, I've been more experimental and playful with my hair lately! I love the way my hair looks with a cute 90's-esque acrylic or pearl hair clip in it when it's curly, but hair clips also do wonders for when I want to slick my hair back to hide the fact that I haven't washed it in 5 days. Since I have super short hair and can't wear it up, hair clips are the perfect way to add a little somethin' somethin' to my otherwise plain hair.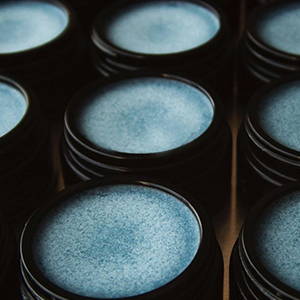 What: May Lindstrom Blue Cocoon
Who: Harling Ross
Why: I've been following Harling's skin journey through Man Repeller for quite some time now! We have the same main skin issue: redness and rosacea. When she posted about May Lindstrom's Blue Cocoon, I was at first SHOCKED at the price tag ($180???) but her testimony, as well as the reviews of the product on Beautylish, convinced me (I also got three samples from various clean beauty stores to make sure my skin reacted well to it first). I set up my Afterpay payment plan and clicked Place Order. The amount of product you get in this is unreal, I'm not even halfway through it and I've been using it for about six months now. Combined with my other anti-redness skincare products, my skin has never looked more under control! A little goes a long way, and I do see myself repurchasing this blue tansy dream.
Written by Nina Haines, The Strand Contributor