hat season doesn't have to be miserable for your hair
Now that it's officially fall, time to bring out the hats—not only does the accessory serve as decorative headwear that keeps you warm, it's also a life savior on bad hair days. Just throw on a hat and go. Sounds simple, right? But the reality of doing so can have the reverse effect if you take it off indoors. Two words: hat hair. Good thing there are a few tricks that can remedy this issue head-on (pun intended!). Read on for a roundup of our favorite hats and tips on how to make any hair day a good one.
take a break from hot tools
One way to dramatically reduce static (a.k.a. the main reason that causes hat hair) is taking a break from hot tools. That means allowing your hair to air dry can work wonders. Static arises from hair that's dehydrated and the chilly autumn and winter air are already adding to that problem. Another way to achieve static-free hair is by using amika silken up dry conditioner. With Provitamin B5, it also boosts the strength of your hair against to help prevent breakage and split ends. Plus, it makes your hair feel super silky, hence the name.
One of the most classic hats for this time of year is, yes, the beanie. The form-fitting hat—usually made of yarn, cotton, or wool—keeps you cozy and looking cool in a cinch. We're loving this Rag & Bone one in particular. Since beanies are tighter than most hat styles, be sure to take it off every now and then throughout the day to let your hair breathe.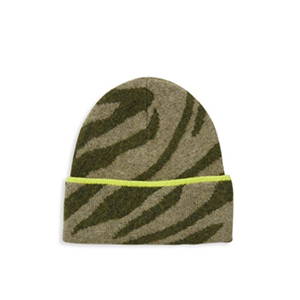 This is a big one—be sure your hair is fully dry before putting on your hat of choice. Damp hair can cause the shape of your hat to leave an indentation on strands, and even worse, it can stay that way until the next time you wash it. As mentioned earlier, taking a break from hot tools is key, so taking the time to allow your hair to air dry is the best way to go in this case. To go the extra mile and eliminate frizz, try the amika glass action universal elixir which strengthens, conditions and restores shine.

Another hat style we can't get enough of is the baseball cap. Really, it can be worn year-round, from hot summer days to protect against the sun's rays to colder weather months. Our amika dad hats have an adjustable back strap (set it a bit wider to reduce hair indentation) and comes in a soft design.
Hat hair is usually associated with flat hair that's lifeless and dry. No matter the style of hat you choose, using amika plus size perfect body mousse can make a difference. Just work a palm-sized amount evenly throughout your hair from roots to ends and voilà, fuller hair in a cinch. If you need even MORE volume, use our thicc volumizing base on damp to wet hair and blow dry for ultimate lift and plump-ness!
If your hair is long enough, the easiest solution of all is to tie it into a low bun. Set it and forget it. Inspired by effortless French style (and this little red beret by Eugenia Kim), it doesn't have to take much time and thought to look good. Just be sure to use a leave-in product like the amika supernova moisture + shine cream. This gives your hair manageability and is filled with benefits like amping up its shine factor and smoothing damaged cuticles. Then, just pull your hair back. Try the Invisibobble slim elegant hair ring—the spiral-shaped hair tie provides a strong grip and is comfy to wear.
And with that, hat season doesn't have to be miserable for your hair. It's all in the way you take care of your strands the way you wear your hat. No go on, enjoy the colder weather season and look good doing so!
By Wendy Sy, The Strand Contributor
all images via respective retailers