meet the recipients: amika x SoGal Foundation Rooted in Growth Startup Grant Program 
amika has always championed diversity and inclusivity—but as we grew increasingly aware of the inequities within the beauty industry, we knew we needed to do even more to close the gap in the haircare business and beyond. That's why we partnered with the SoGal Foundation to launch the Rooted in Growth Startup Grant Program: an initiative that provides grants of $25,000 to four underrepresented industry innovators. After careful consideration, we've selected our inspiring grantees and we're incredibly honored to share their stories.   
"Rooted in Growth has been a long time in the making," said Chelsea Riggs, Global Brand President of amika. "We couldn't be more excited to announce our inaugural cohort, each of whom are playing a critical role in building a more inclusive and equitable beauty industry. Having launched amika as industry outsiders, we understand the impact of capital and mentorship while scaling a brand—especially within the professional hair channel, which can be especially difficult to penetrate without the right resources or network. We look forward to not only supporting our Rooted in Growth mentees in their own entrepreneurial endeavors but learning from these incredible founders throughout the program and beyond."   
what it is: The first plant-based hair extensions made in the U.S.—developed with sustainable, non-toxic ingredients for more comfort (itch-free!) and less waste.   
their mane mission: To dramatically reduce the health and environmental disparities in the hair extensions industry.  
why amika loves rebundle: Ciara puts client comfort and sustainability first—two priorities we can definitely get behind! Not to mention, the Rebundle team has created a complex and climate-conscious supply chain all from scratch (a super impressive feat).  
follow their journey: @rebundle.co  
co-founders: hermanas (Spanish for sisters), Cory + Nicol Varona   
what it is: A proudly bilingual curl care brand inspired by the potent natural ingredients and rich heritage de su tierra (of their homeland), the Dominican Republic.  
their mane mission: To honor curly hair and empower future generations to embrace their authentic, natural beauty.  
why amika loves ocoa: We're *so* inspired by Cory and Nicol's distinctive story, unique approach to sourcing native ingredients, and commitment to inclusivity and social responsibility— two of amika's core values.  
follow their journey: @ocoabeauty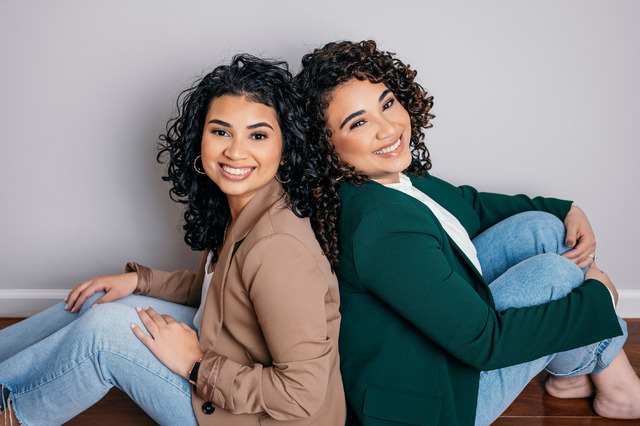 co-founders: Melissa + Annette Roche (sisters!)  
what it is: A full-service salon and product line that celebrates natural hair and locs—rope-like strands formed by matting or braiding hair—with tailored services, education, and formulas.   
their mane mission: Redefining the perception of locs by creating standards for the loc industry.  
why amika loves nappstar: Aligning with our own belief that all hair is welcome, Melissa and Annette have been pioneers in an underrepresented industry—meeting the needs of loc-wearers and stylists alike. Plus, we have a soft spot for brands with salon roots!  
follow their journey: @nappstar, @nappstar_nyc, @nappstar_atl, and @fashion.dreads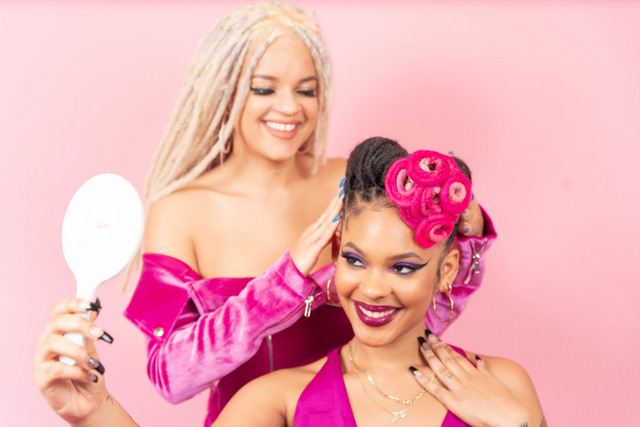 what it is: A technology company developing cutting-edge hair tools. Their first innovation: an automated hair braider that reduces appointment times from hours to minutes!  
their mane mission: Enabling stylists to triple their business while addressing the 8 billion hours spent braiding hair each year.   
why amika loves halo braid: Yinka has combined clever engineering and first-hand experience to totally transform the braiding experience for both clients and stylists—the better-for-all kind of change we love to see in the professional hair industry!  
follow their journey: @halo.braid