pro tips: how to use the reset pink charcoal scalp cleansing oil in salon
Hi! I'm India, Territory Brand Manager for Western Canada for amika. I work closely with our distributors and retail partners across Western Canada. Business building and client care are two things I am super passionate about, so today we're going to talk about focusing on add-on treatments in salon.  
I mean…who doesn't love a treatment? The word alone suggests special care, ultra-luxury… a treat (a.k.a. something we could all use right now). Treatments play a strong role in salon business building. They're easy to add on, give quick, reparative results, and offer an extra dose of care for your clients—especially clients who only come in once or twice a year. Offering a treatment alongside a blowout as a stand-alone service also gives the option of a little luxury, sans the cut and color commitment. It makes treating yourself to some TLC more approachable and inclusive. 
My favorite amika treatment product is our reset pink charcoal scalp cleansing oil. An oil-to-foam purifying pre-wash that breaks down build-up and refreshes the scalp without stripping. Dry Shampoo lovers? Hard water victims? Itchy scalp? Oily scalp? Reset's got you. A bonus to the reset oil is that it is going to detox AND de-stress your scalp when you massage it into your roots. Sounds nice, right?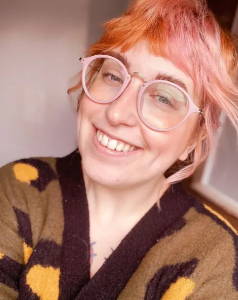 "I am primarily a vivids artist, and the reset pink charcoal scalp cleansing oil is a lifesaver both in the salon and as a take home product for my guests. We know that the less you wash a vivid, the longer it lasts. Which doesn't always make for the happiest scalp.  
Using the treatment in the salon before I apply my color ensures a clean, non-reactive canvas and a comfortable experience for my guests. I send it home with them to use after long stretches between washes so they can feel comfortable and confident!
It's also a fabulous product for this time of year in Canada, when everyone's skin is SO dry – including our scalps! It simultaneously clears any flakes, while hydrating and treating the scalp." 
Jay Elvin, stylist and owner of Glamour and Grit and amika brand ambassador, shares,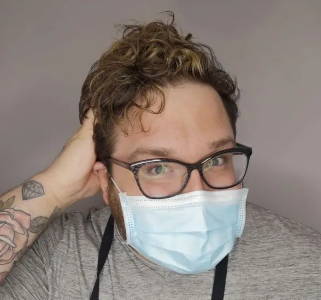 "I like to use reset oil on my younger clients because let's face, it puberty can be unkind when we're talking about oil production. It helps to normalize oily scalps so greasy hair is one less thing they have to worry about. I also love it for my guests who swim and work out a lot. Anyone who goes more than 3-4 days with dry shampoo, I highly recommend the reset oil to give their hair the best canvas for perk up dry shampoo to work on. It's kind of a double whammy, perk up and reset scalp cleansing oil go hand in hand!"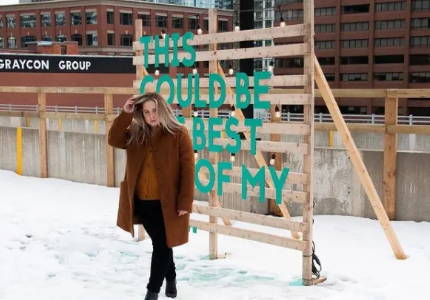 "After days of not washing and lots of dry shampoo, my scalp gets so itchy. I use reset pink charcoal scalp cleansing oil, and voila! Best feeling ever. In salon, I use it as an add on for any of my clients who have an itchy, dry scalp. It's great for clients who love their dry shampoo, as it removes the build-up. We all know that healthy hair starts with a healthy scalp."
Whenever I teach a class there is usually a sound off around one or two products on cool and unconventional ways to use them. It's always a super fun conversation and something I miss right now! So, I hope reading about how your fellow industry pros are using reset scalp cleaning oil has givien you some inspo to take back to salon. Need to order? Contact your distributor rep to stock up. If you have a favorite amika product you like to use in an unconventional way, we'd love to see it. Tag us @amikapro in your post or slide into our DM's.  
By India Baldwin, Territory Brand Manager for Western Canada