salons we love: Belleair Hair
One of our most beloved communities is our salon and stylist friends. If you didn't already know, amika is Brooklyn-born + salon-raised. We celebrate our heritage by bending rules that don't make sense and pushing beauty boundaries. The brand may have been born in Brooklyn, but it was brought to life in the salon. That means all our haircare and tools are effective, high performing, and kind to your strands.  
In our "salons we love" series, we'll be highlighting some of the amazing amika salons and salon owners that continue to inspire us to make great hair products for all. We also do a deep dive on how they got into the hair industry, what made them open their own salon, and what advice they have for new or existing salon owners.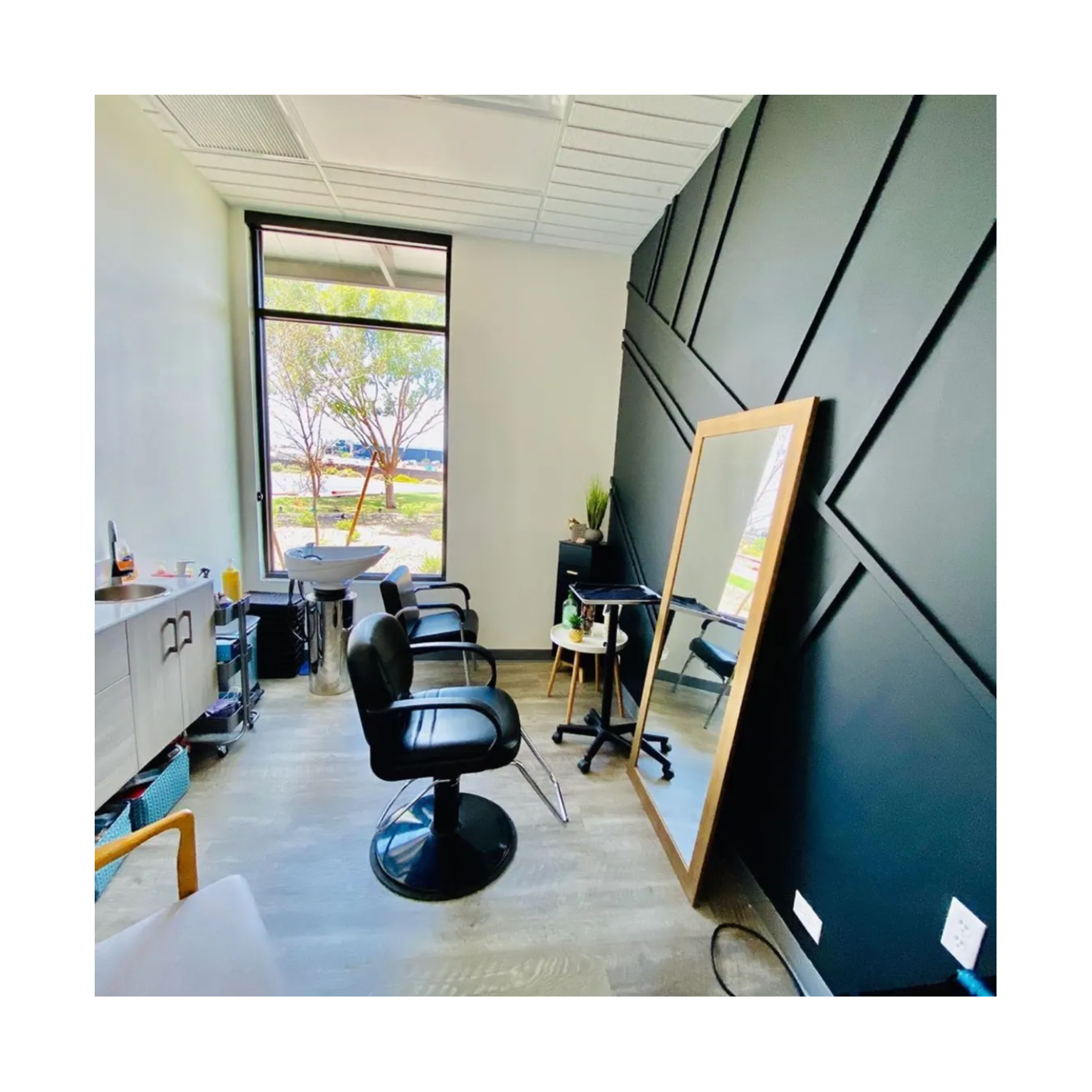 introduce yourself + tell us about your salon!
"My name is Arabella Thomas and I own Belleair Hair in Chandler, Arizona." 
how long have you been a friend of amika?
"I've been a friend of amika for many years!" 
how did you find out about amika?
"I fell in love with amika...and the colorful packaging caught my eye. I bought a few travel size bottles to try and use and fell in love." 
amika means "friend" in Esperanto. what does amika mean to you?
"I absolutely LOVE amika products and they are the only retail I sell at Belleair! They smell great, have incredible ingredients, and make my hair (and my clients) look fabulous."
what inspired you to get into the hair industry?
"I was a stay-at-home mom and once my kids were grown, it was time to do something for me. I had always wanted to be a stylist, and I got bit by the beauty bug hard. It was time. I love that it's an industry that is always changing, evolving, and improving. There is always something new to learn, be it a new formulation, a new cutting technique, or new products." 
what led you to open your own salon?
"I entered this industry later in age, meaning I attended beauty school with many others much younger than myself. It fueled my drive to become the best of the best. After working hard as an assistant with a million other unglamorous tasks, it afforded me a great opportunity to learn in a real working environment and was a great opportunity for me to set the foundation for my own career by instilling a strong work ethic. I decided it was time to invest in myself, my passion, and my talent. I now am celebrating 2 years on my own and can't imagine it any other way." 
do you have advice or words of wisdom for other stylists on how they can open their own business?
"Trust in yourself. Find a niche that helps you attract a loyal client base. Know your worth." 
what are your main specialties + services, and what are your hopes for the salon in the future?
"I specialize in color - particularly blondes, cuts and hand-tied extensions. My hope and desire is to continue to grow my brand, my clientele and continue to." 
what are your 3 desert island amika products?
what's your go-to styling trick or pro-tip?
"I feature a ton of amika product tips on my Instagram @belleair - but my favorite go-to trick has to be prolonging a blowout or waves by using perk up dry shampoo which can also double as a texture spray. I also always suggest blasting your roots with perk up BEFORE bed so the powder can soak up oils overnight, so you only have to do slight touch ups in the morning." 
We love having thought provoking dialogue with our amika family + friends. If you want to be part of the conversation, don't be afraid to reach out in any way. For the chance to be featured on The Strand and be part of our ever-growing community of salons, click here.