what is hair zoning?
In a world where trends like skin cycling and slugging are sweeping TikTok, we can't help but wonder (Carrie Bradshaw, is that you?) what about haircare trends? While there are plenty of haircare tips and tricks on the internet as of late, one we're particularly interested in is called "hair zoning."  
The idea of hair zoning is that there are different "zones" of your scalp and hair that have different needs. For example, your scalp might be in desperate need of a detox, but your ends might crave hydration. OR, your scalp might be dry, and your ends might be frizzy and need smoothing. In that case, we recommend mixing and matching our shampoos and conditioners (and even hair masks) based on your hair zone needs.  
We asked our Brand Ambassador Bahynah to show us how she hair zones. Keep reading for more!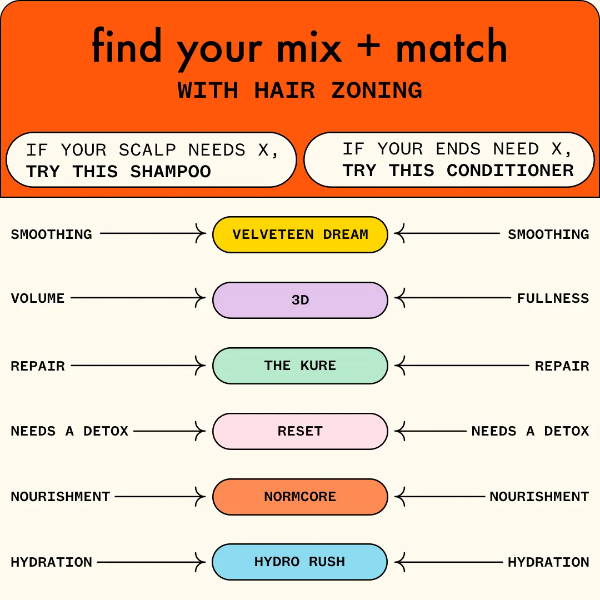 Walk us through your process of hair zoning. Which product do you use for each area and why?
"For me, I mix and match different products week over week depending on what my hair needs at the moment. I love to blow dry and straighten my hair in the winter so I cycle through two lines to minimize damage—the kure bond repair shampoo and hydro rush intense moisture conditioner. The kure helps when I notice more damage than usual and dream routine is great now that it is winter and the air is drier."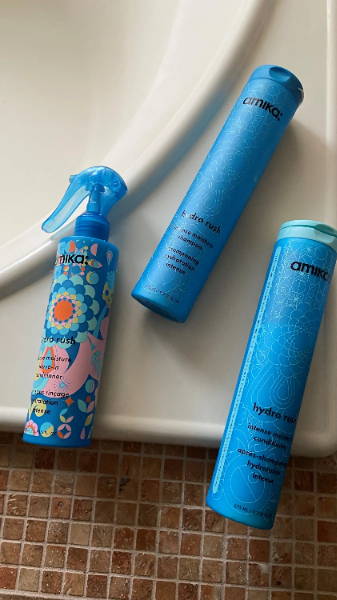 What do you like about each of those products?
"I really like that after using the kure, my hair feels soft, yet there is a noticeable difference in the amount of hair I lose when I style my hair with heat. Hydro rush is great for when I wear my hair in its natural state and it gets on the dry side. When I use hydro rush, I'm able to comb through my hair easily and my coils are so defined after stepping out of the shower."
Any other hair hacks you do using our wash + care products?
"If my hair is feeling really weak or dry, I will spray my hair with water and apply either the kure or hydro rush intense moisture conditioner before I wash my hair. This helps me detangle my hair before washing and I lose way less hair when I do this!"