friend of amika: how alexis learned to find confidence with her hair
The name amika means friend in the language Esperanto and is a symbol of our belief in power of community and the beauty of diversity. For us, being a friend means creating a platform where everyone feels 100% welcome and at ease to be themselves. We want to cut through the noise by being straightforward and championing positivity, realness, and fun.  
You are the reason why we continue to create haircare and tools that are effective, high performing, and let you be your unique self. So, to give some love back to our community, we've created a series where we feature YOU; the people that inspire us the most.  
what's your name, friend?
how long have you been a friend of amika?
how did you find out about amika?
I found amika when I moved to NYC from Ohio last year. My hair was so oily all of a sudden and it wasn't helping my confidence in a new city, at a new job. I went to Sephora in search of products and a solution. A stylist recommended amika and I've never looked back! I love that amika products smell like heaven and have kept my hair so healthy. 
tell us about your favorite amika products and why you love them
I use the the detox collection, un.done volume and matte texture spray, soulfood nourishing mask, and perk up dry shampoo religiously. I'm an amika girl through and through!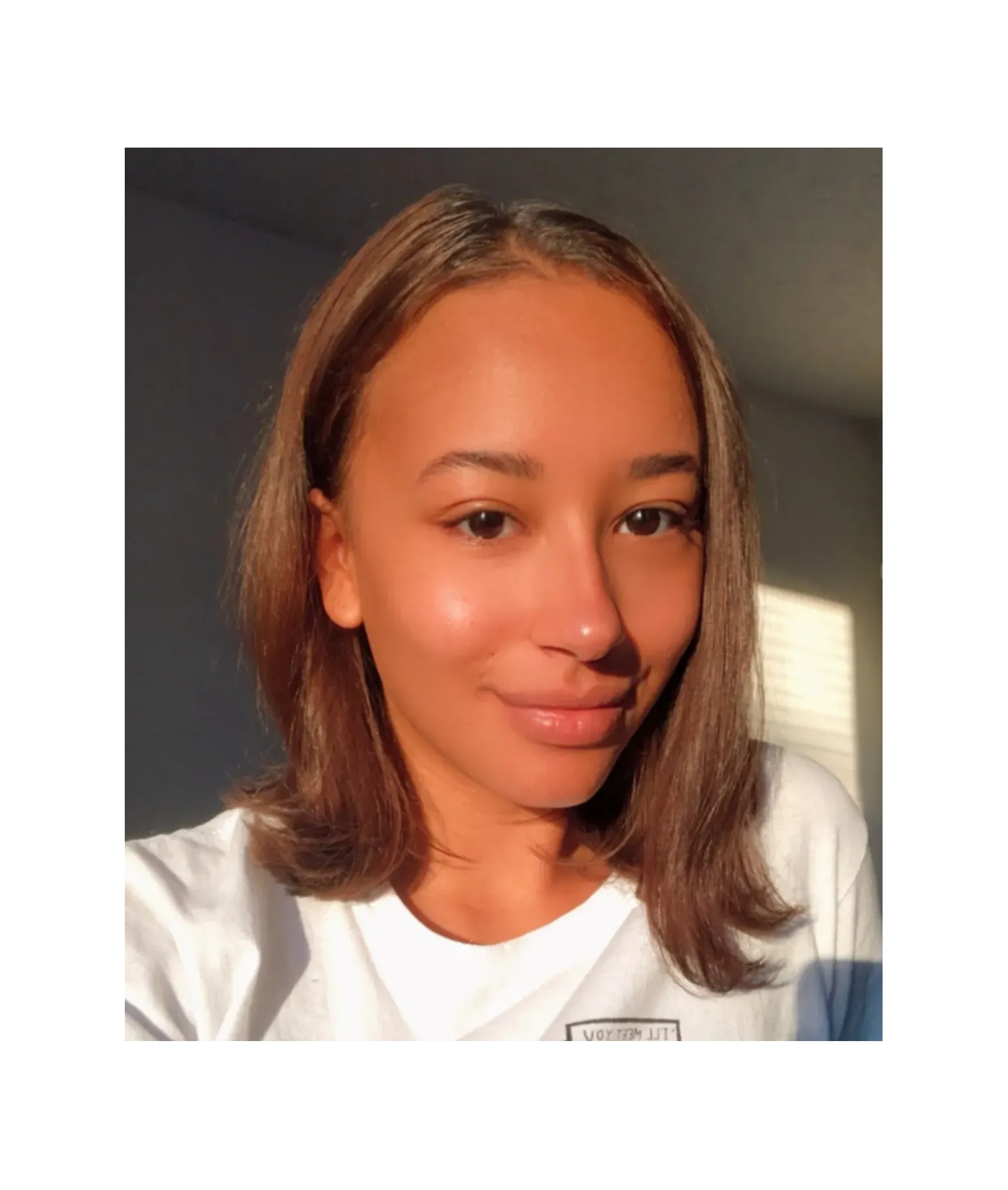 how would you describe your relationship with your hair?
My relationship with my hair has been rocky, to say the least. I've damaged it with a flat iron, I've bleached it, I've chopped it short after hating my long layers. I've cut my own bangs too many times. I'm finally in a place where my hair is healthy and I'm embracing my fine, curly texture. It's almost a right of passage to ruin your hair and then grow to love it- Right? 
do you feel that your hair is part of your identity?
I have in the past, in a negative way. I think that hair can be a part of your identity as a way of expressing yourself. Your hair isn't what makes you, you. But you can have a lot of fun with it! 
what's your favorite thing about your hair?
I love the cut and color. @bmchiehair did an amazing birthday cut for me back in June. I had long choppy layers I couldn't stand. Now, I get daily compliments on how chic my hair is! 
What I love most is that I'm confident with how my hair looks, for the first time in a really long time. Being able to style my hair (or not) and look/feel amazing is priceless! 
what's your usual hair routine?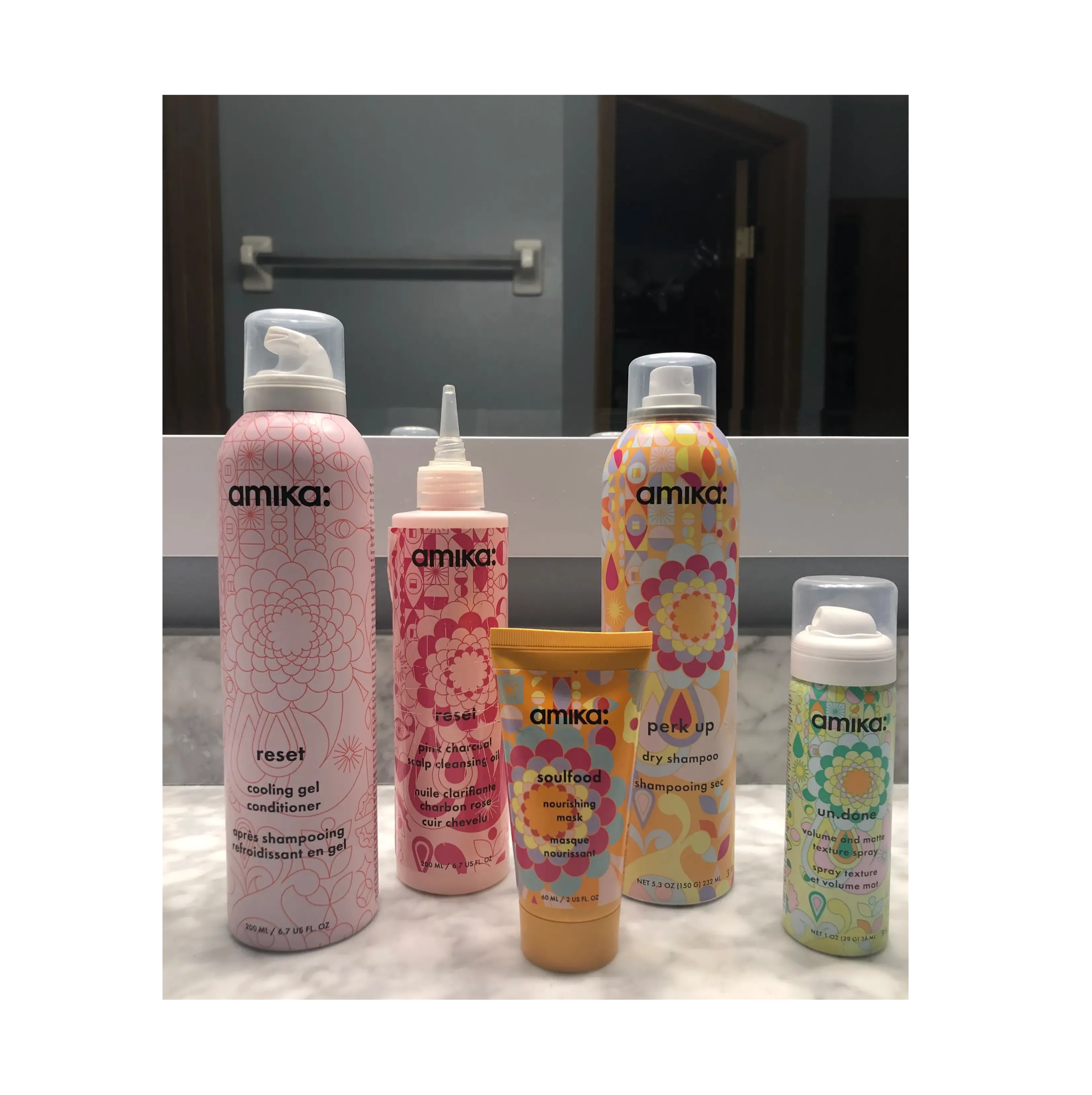 are there any new hair rituals/tricks/styles you've been trying recently?
Since my hair is getting long again, I'm getting back to putting my hair in a "pineapple" (high pony) to protect my curls at night. Lately I've also been loving the un.done volume and matte texture spray, and using it daily! It gives me all the volume and texture I could ever want. 
We love having thought provoking dialogue with our amika fam + friends. If you want to be part of the conversation, don't be afraid to reach out. For the chance to be featured on The Strand and be part of our ever-growing community of friends, click here and tell us a little bit about your relationship with your hair.