hair diaries: doris' relationship with her hair
Hi there, friends! Here at amika, it's important that you know you will always have a friend in us. We're a collective of curious creatives, salon-bred stylists, chemists, and product enthusiasts who want to share our love of haircare with every one of you beautiful beings! In our case, being a friend means creating a platform where everyone feels 100% welcome and at ease to be themselves. In our most recent campaign, we feature friends of amika that inspire us, so we sat down with them to discuss a topic that's near and dear to us: their relationship with their hair.  
Everyone's relationship with their hair is entirely unique and ever evolving. Hair is tied to how you feel about yourself, your confidence, and what you want to portray to the world. Maybe you've done a lot of things to try to change your hair, or you're one of those people who has always let it be. It's a judgement-free zone. We want these stories to demonstrate that no matter how you wear or style your hair, and no matter what you've done to it in the past, all hair is welcome here at amika.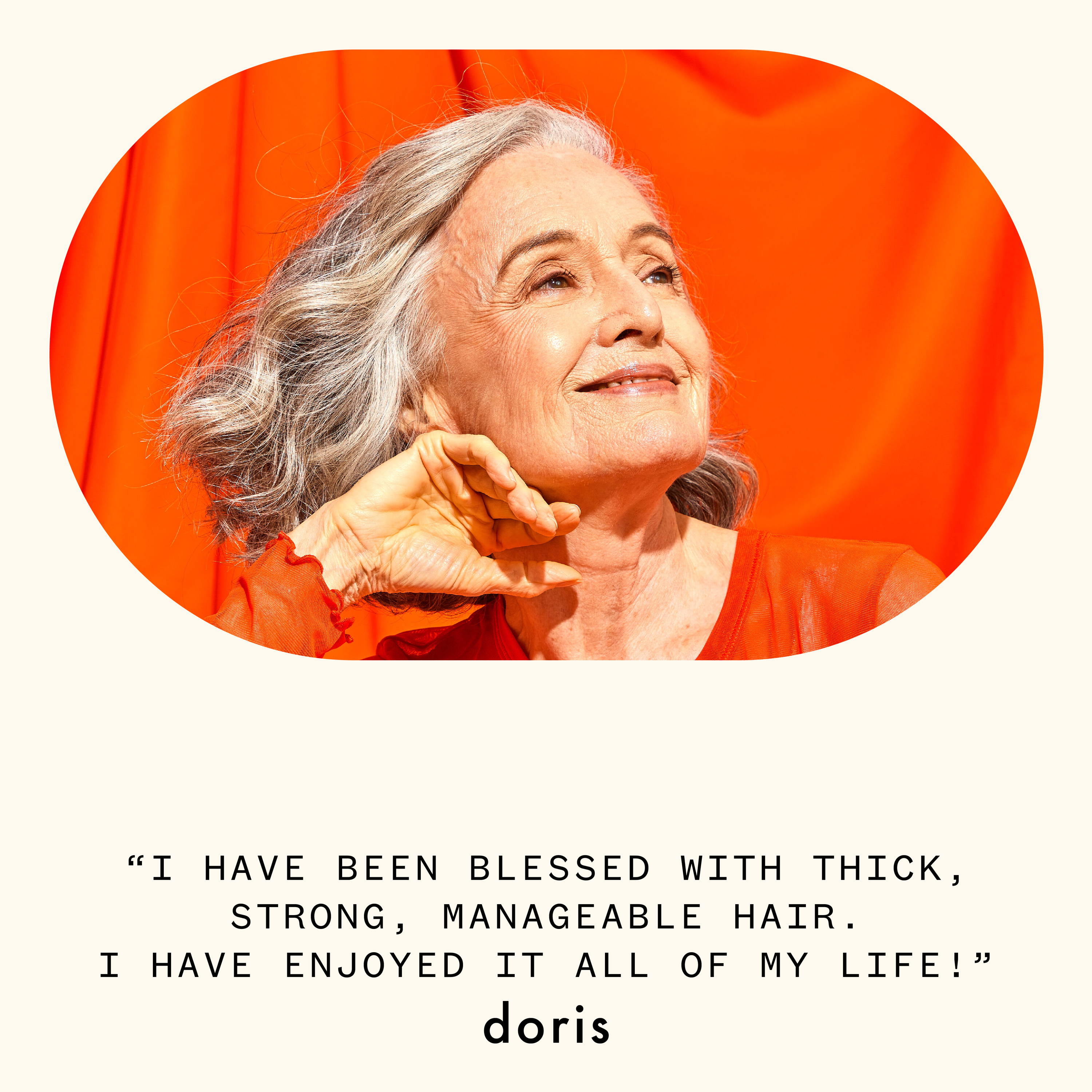 q: what's your favorite thing about your hair?   
I have been blessed with thick, strong, manageable hair. I have enjoyed it all of my life! I enjoy what it does for my looks…. sometimes I see a difference in how people respond to me when I remove a hat… or take my hair out of on elastic. There is a difference. 
q: how would you describe your relationship with your hair?   
My relationship with my hair is excellent! I take good care of it and it takes good care of me! It is a joy to have healthy, strong hair. 
q: do you feel that your hair is part of your identity?  
Yes! My hair is for sure part of my identity. I like to play with different looks; from free and wild to severe and straight. Both extremes affect the way that I feel and the way that people respond to me. And, of course, a fluffy head of loosely curled and wavy hair is a joy!!! One of my all time favorite styles.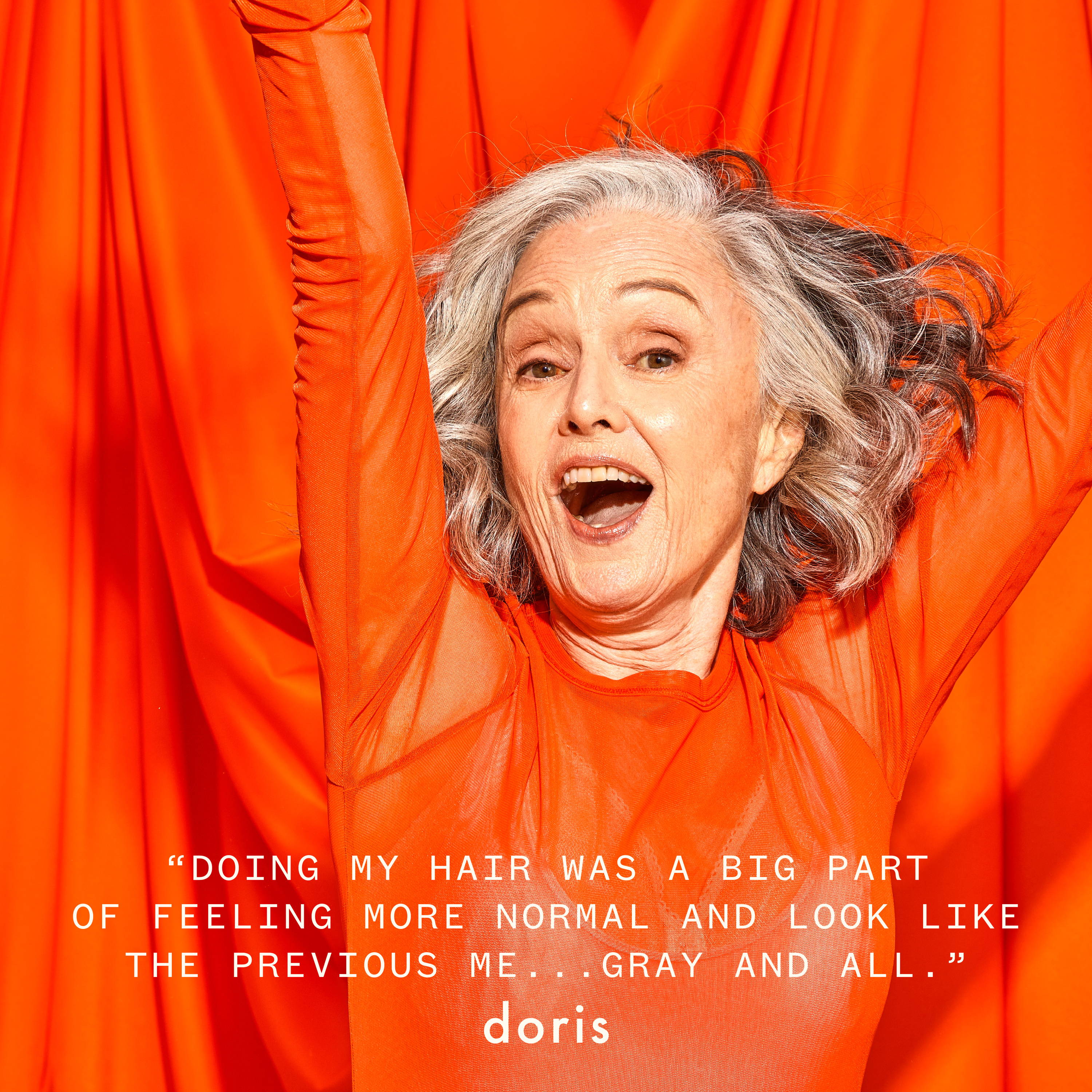 q: what is your usual hair routine?   
I don't over wash my hair. It's dry… so once a week is good. It's usually more manageable on the 2nd or 3rd day after washing. Natural oils and a little product calm it down. 
q: what's your favorite amika product and why?  
My favorite Amika hair product is the illuminati diamond styler! I would be lost without it. It allows me to go from wild to smooth and sleek in no more than 10 to 15 minutes tops! I've only been straightening my hair for about 10 years, and it's my favorite hairstyle of my life! Couldn't do it without amika! The tool works effortlessly… even on my strong hair. It took me by surprise when I first started using it. It easily manages my strong hair and turns it into soft, silky, straight hair with so little effort.  
I like my gray hair. It's fun to have a new coloring scheme. I use the mixtape purple blonde toning drops monthly. It freshens, or... perks everything up! Gleaming gray! Very happy with the results I've been seeing so far. I get many compliments on my gray hair.