hair diaries: Natalie's healthy hair routine/how to maintain healthy hair
Humble brag moment: We have 10 unique hair care collections (and counting) to ensure we are all encompassing when it comes to different hairy types, textures, and styles. Even better, we encourage mixing and matching products together so you can find your own customized routine. This means there are a plethora of ways you can use our products together, which is why we like to hear from YOU to find out which products are your faves and how you mix and match our collections.  
Today, we'll be hearing from one of our friends, Natalie on her relationship with her hair, what healthy hair advice she has, and what her current routine is.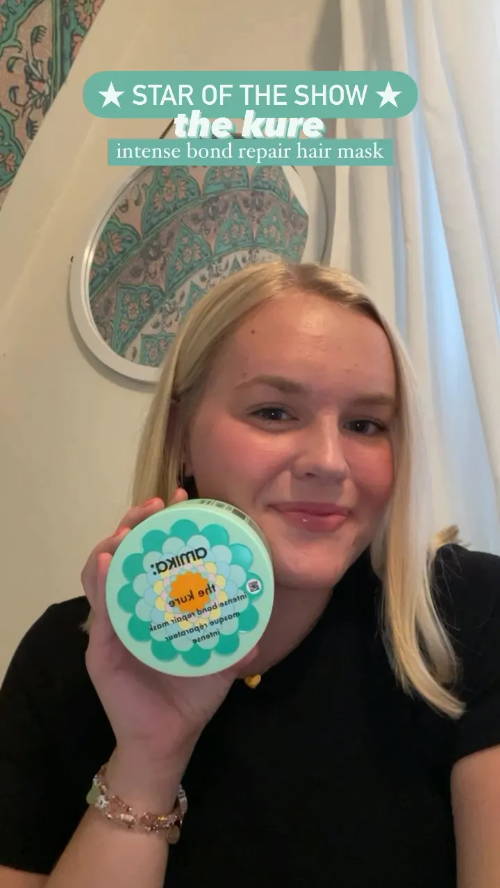 Natalie's healthy hair routine
photo: @thebestofbeauty101
q: how would you describe your relationship with your hair?   
"My relationship with my hair is pretty healthy. I wash my hair nightly with amika shampoo and conditioner [like normcore signature shampoo and conditioner] because I have a very oily scalp."  
q: healthy hair advice? 
"My healthy hair advice is to limit heat styling. I was someone who used to straighten my hair every day without knowing the damage, and with amika products I was able to get my hair healthy again." 
q: how have you learned to take care of your hair? 
"I've learned to take care of my hair by figuring out what my hair needs. So, I'm going to show you some of my favorite products that I love using that accommodate for my hair type." 
"I love the normcore signature shampoo and conditioner. I'll use the flash instant shine mask whenever my hair is looking dull and I need some extra shine. My new favorite is the kure intense bond repair mask. This is a weekly treatment that makes your hair so, so smooth. And lastly, I like to use the closer instant repair cream to help treat and prevent split ends between haircuts."  
What's your amika hair routine? Let us know in the comments!