how our LGBTQIA+ friends and allies are celebrating Pride this year
amika was founded on self-expression, individuality, and inclusivity. a friend to all hair and humans, we strive to welcome everyone into our squad -- it's the very core of our identity. 
In honor of Pride month, we wanted to hear from some of our friends in the LGBTQIA+ community, as well as their allies. Keep reading to find out what pride means to them, how they're celebrating, and how their allies are showing support. 
If you're looking for educational resources and additional ways to show your support, click here. 
from our LGBTQIA+ community
"Pride to me is about community and being loud. Loud about who I am and the injustices the LGBTQ+ community still faces, especially Black trans people. Last year I spent pride marching for Black Trans Lives. People often forget the first Pride was a riot against police abuse towards the LGBTQ+ community and even though we have come far with acceptance and rights, we still have a long way to go. We still need to continue to fight for our Black trans brothers and sisters" – Mila Bobier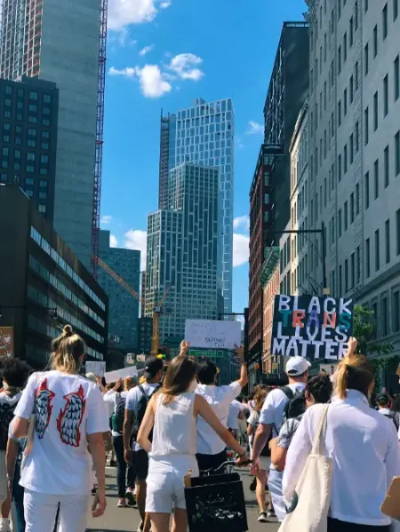 "As a femme queer woman, I had a hard time finding my place in the community for many years. I fought with myself for a long time thinking that I had to look or act a certain way in order to be taken seriously and to establish my queer identity. I have been lucky enough to have a really great support system and all different kinds of LGBTQ+ friends that helped me along the way. Over time, I've learned that there is no right or wrong way to be queer, and that all of our identities are completely valid. 
 
"Being from Toronto, Pride month was always a pretty big celebration every year. Even though the parade couldn't happen in 2020, I still made sure to spend some time in the sun with people I love, and that's what Pride is truly about for me. The sense of community and family that we create for each other is unlike anything else I've experienced, and that's something I'll carry with me for my whole life." -Amanda 
"The ability to be unmasked, your own self. Without judgement, without a heavy weight on your shoulders, that you are no longer hiding yourself from world. There is something to be said about being connected through social media and also knowing that you're not alone in your struggles. It can be really alienating to not know who you are in a sea of heteronormative beings and feel lost, damaged, or bored, and not know why." – Jess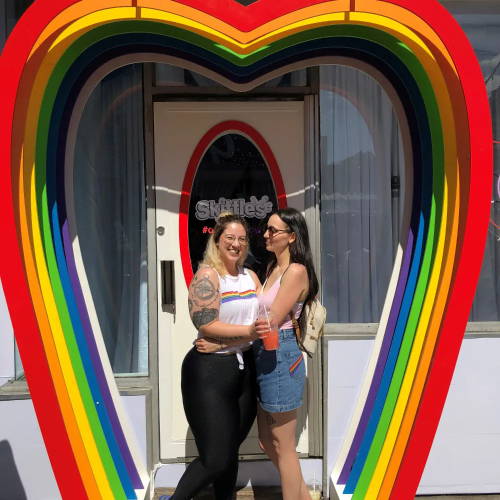 "I am an ally in this ongoing and evolving society because I work to transmit the message via actions and kindness, we are all one and the same, while we are also our own person, beautiful and perfect in our own ways.  Speak with kind words and if you see something, say something, show solidarity and stand up for what is right." - Ivana Lagos 
"As a content creator, I want to make sure my content is reflected to be inclusive of everyone, especially those who are BIPOC and a part of the LGBTQIA+ community. I do my best to stand with everyone and to protect their rights, starting by using my platform for good."- Sally H 
"In being a friend to the LBGTQIA+ community, I am constantly trying to have healthy conversations to deeper my understanding and stay informed. As allies, I think it's okay to be honest about what we don't know as long as we make the effort to research and listen to expand our perspectives." – Jordan Mula 
"As a teacher and a content creator, I am being an ally by contributing to a safe space where LGBTQIA+ can feel safe and included, whether it's in my classroom or on my page." – Michelle  
"Growing up in an Asian household, there was often a stigma around the LGBTQIA+ community which meant I had to do extra work to educate myself and my family members. Being a friend to the LGTBQIA+ community means not only donating to charities but also advocating for them in everyday life."- Helen  
How are you celebrating Pride this year? Let us know in the comments below!