hair diaries: kym's relationship with her hair
Hi there, friends! Here at amika, it's important that you know you will always have a friend in us. We're a collective of curious creatives, salon-bred stylists, chemists, and product enthusiasts who want to share our love of haircare with every one of you beautiful beings! In our case, being a friend means creating a platform where everyone feels 100% welcome and at ease to be themselves. In our most recent campaign, we feature friends of amika that inspire us, so we sat down with them to discuss a topic that's near and dear to us: their relationship with their hair. 
Everyone's relationship with their hair is entirely unique and ever evolving. Hair is tied to how you feel about yourself, your confidence, and what you want to portray to the world. Maybe you've done a lot of things to try to change your hair, or you're one of those people who has always let it be. It's a judgement-free zone. We want these stories to demonstrate that no matter how you wear or style your hair, and no matter what you've done to it in the past, all hair is welcome here at amika.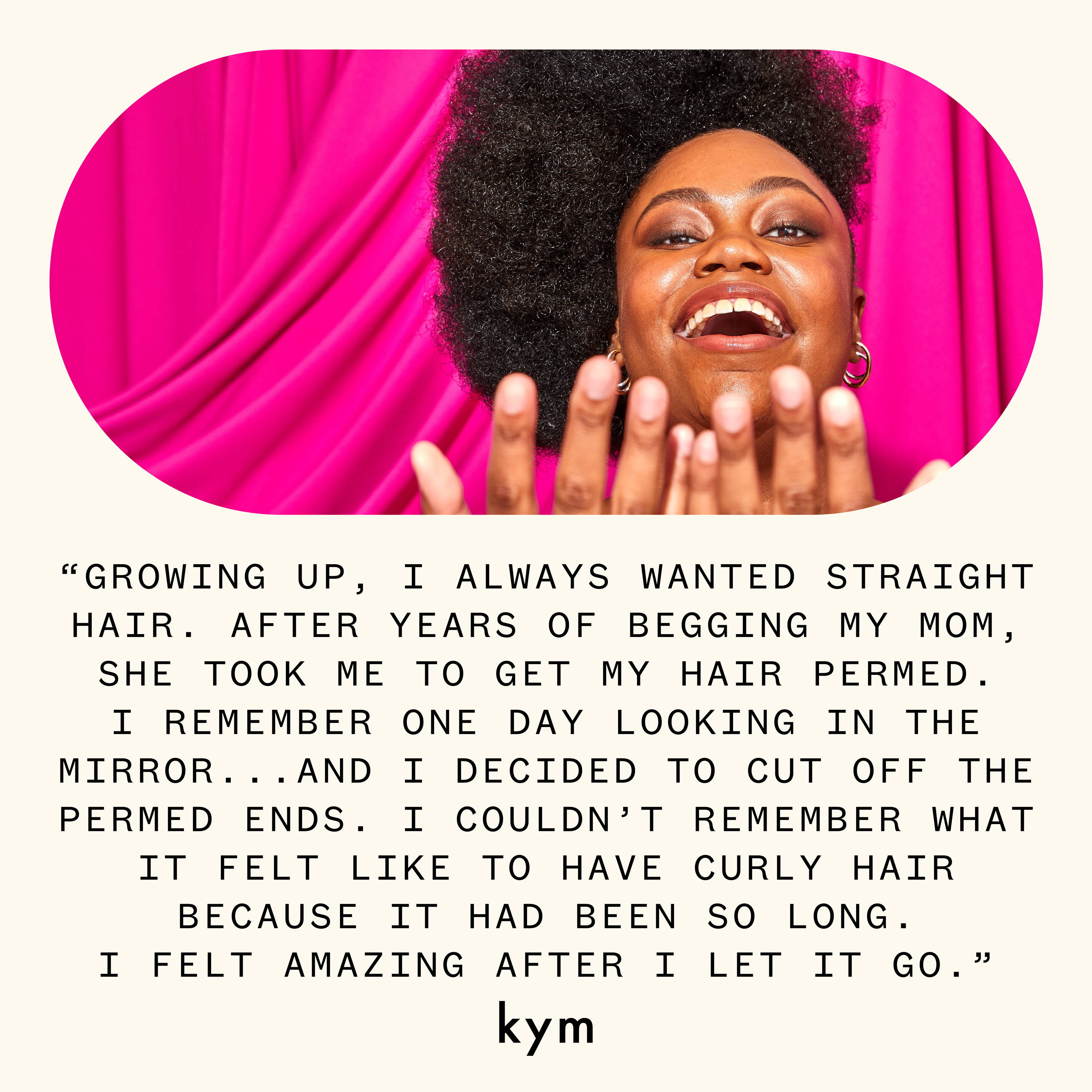 q: how long have you been a friend of amika? 
I have been a friend of amika for about 3 and 1/2 years. amika was introduced to me at the salon I work at. I started using them on my clients and on myself. I instantly fell in love with the brand. Everything I used was amika and its awesome to get to work for amika, which has always been a dream of mine.  
q: how would you describe your relationship with your hair?  
I have a really close relationship with my hair. I probably spend the most money on taking care of my hair. It's definitely part of my self-care. I believe that if I look good I feel good about myself more. I have always loved trying out new hairstyles and products.  
q: do you feel that your hair is part of your identity? 
I think it does take part in who I am as a person. I personally like to switch up my hairstyle. Since I have curly hair I choose not to put too much heat on it, so I do a lot of protective styles that help my hair stay healthy and grow.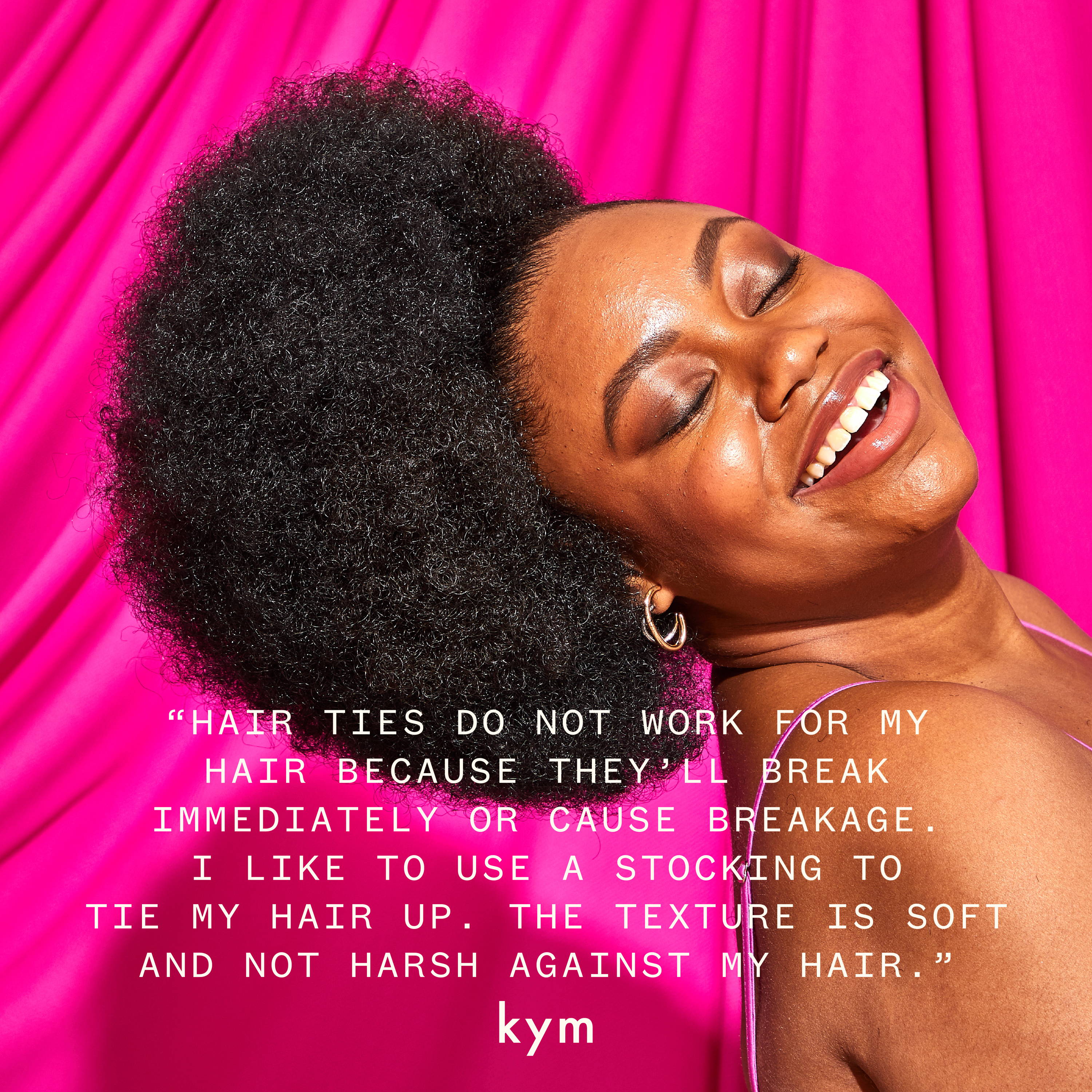 q: what's your favorite thing about your hair? 
My favorite thing about my hair would be the versatility. My hair can be manipulated into so many hairstyles because of the texture. It's very coarse and has tiny coils but at the same time, it's very delicate. I have grown to love my natural hair more and more everyday. Growing up I always wanted straight hair like everyone else. After years of begging my mom, she took me to get my hair straightened and kept up with having straight hair until I graduated high school. I remember one day looking in the mirror and seeing my new growth and decided to cut off the permed ends to see what my curls looked like. I couldn't remember what it felt like to have curly hair because it has been so long. I felt amazing after I let it go. It's just hair and can grow back with proper care.  
q: what is your usual hair routine?  
Currently, I am using the kure repair shampoo and conditioner from amika of course. It keeps my curls so healthy and hydrated. I also deep condition every time I wash may hair with the kure intense repair mask mixed with a little bit of the soulfood nourishing mask. These make it so easy for me to detangle my hair in the shower. I rinse majority of the product out and leave a little left in my hair. When I'm out of the shower I use the vault color-lock leave-in conditioner along with curl corps defining cream and enhancing gel to lock in my curls. This will last about a week and then I refresh to with water and conditioner in the shower.  
q: what's your favorite amika product and why? 
This is such a hard question because I really do use them all depending on my hairtsyle. My favorite amika products are the soulfood nourishing mask, vault color-lock leave-in conditioner, and reset exfoliating jelly shampoo.