NEW + updated blonde collection spotlight: how to get rid of brassiness in blonde hair
Here at amika, we are a friend to all. A friend to hair, hairstylists, to her, him, them, and you. We create products to solve your hair concerns. Our assortment includes 10 collections that cater to every type of hair – no matter ethnicity, age, or gender. All hair is welcome. In this series, we're hoping to shed a little more light on how to pick products that best suit your hair type. But don't forget, never be afraid to mix and match collections for your specific needs and concerns! All right, here we go! 
Our bust your brass collection just got an entirely new upgrade--. now clinically proven to significantly brighten, hydrate, strengthen, and repair your hair. We added the same bond cure technology that we debuted in our revamped repair collection to our blonde shampoo, conditioner, and BRAND NEW mask!  Re-introducing...(drum roll please) the bust your brass wash duo, as well as a new star! 
who is this collection for?
Now of course, this collection is for the blondies. But this doesn't just mean cool-toned blondes or "ashy" and "icy"; this collection is also for natural blondes, silver or gray hair, highlighted hair, and textured blondes. All blondes are welcome! 
Why did we add bond cure technology to the bust your brass line? Well, if you've ever been blonde before, you know how rough it can be on the health of your strands. This line repairs damaged strands, boosts hydration, and tones brassy hues to bring out the best and brightest shades of blonde, silver, and gray.  
what are some main ingredients in this collection and what makes them great?
Ultra-violet pigments – counteract yellow and brassy tones to bring out the best shades of blonde, silver, and gray. 
Bond cure technology - targets the most abundant bonds in your hair. It is clinically proven to repair, strengthen, and prevent future damage for healthy looking and feeling hair!  
Plant butters- includes mango butter extract, borage oil and shea butter, which are all rich in nutrients like omega fatty acids, vitamins, and minerals that moisturize and hydrate hair. 
Vegan proteins - – derived from quinoa, vegan proteins are made up of essential amino acids which can provide keratin-like benefits (keratin helps to smooth down the hair cuticle, resulting in shinier, less frizzy, and stronger looking hair) from a plant source. 
what products were added or changed in this collection?
bust your brass intense repair mask - Bring blonde back to life. This luxurious mask is packed with 3 different types of plant butters and adds a healthy dose of moisture to those dry strands. It also tones brassiness by counteracting any yellow and prevents future damage by strengthening. This ultra-luxurious mask is like a salon toning service in a jar. Hair is 8x more conditioned**, has 56% less breakage**, and will leave hair 2.2x stronger**. 
**clinically tested.
bust your brass cool blonde repair shampoo - Wash your way to your brightest and healthiest blonde, silver, and gray! Packed with bond cure technology, vegan proteins, plant butters, and ultraviolet pigments, this shampoo keeps your blonde lookin' cool and strong. The proof is in our claims - bust your brass cool blonde repair shampoo is clinically proven to tone, hydrate, strengthen, and repair hair, resulting in 86% more repair*, and 55% less breakage .* 
bust your brass cool blonde repair conditioner - This ultra-violet conditioner tones unwanted brassy hues, while resulting in 86% more repair, 55% less breakage, and stronger, healthier-looking hair. 
*after one use when used as a system, clinically tested. 
blonde mane-tenance set - This giftset is blonde maintenance made easy! All blonde, silver, and gray friends will attest -- the upkeep is no joke. It takes serious toning, hydrating, and strengthening in order to achieve the mane of your dreams. Luckily, this kit does the heavy lifting for you! Containing bust your brass cool blonde repair shampoo, bust your brass cool blonde repair conditioner, bust your brass intense repair mask, and perk up dry shampoo-- this bundle offers all the routine essentials you need to keep your blonde, silver, or gray strong and bright!  
And don't worry, friends! mixtape purple blonde toning drops and supernova blonde moisture and shine cream are still here and thriving in the blonde collection! 
We asked our team member, Chelsea Riggs (brand president), to give you a glimpse into how she integrates our blonde collection into her hair routine.
"Because I've been bleaching my hair for more than half my life, I basically only see myself as blonde. Sometimes it's an ashy blonde, sometimes I go for warm. Right now, I'm in the middle… like Beige. And I'm always on a mission to keep it as blonde and bright as possible! My hair is stick straight, fine and easily weighed down… but also dry & porous because of the bleach. My constant struggle is balancing the nourishment with getting greasy, flat hair, so I'm always cocktailing and experimenting with different combinations throughout the week.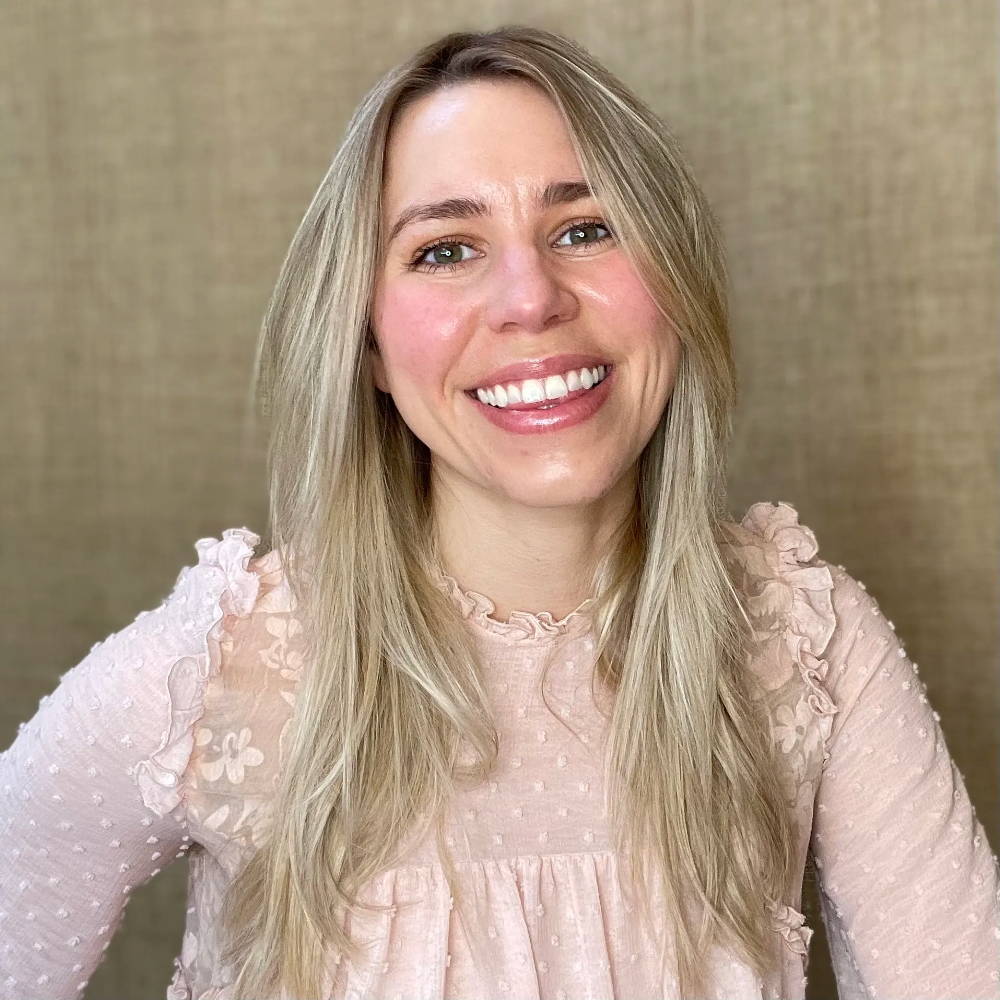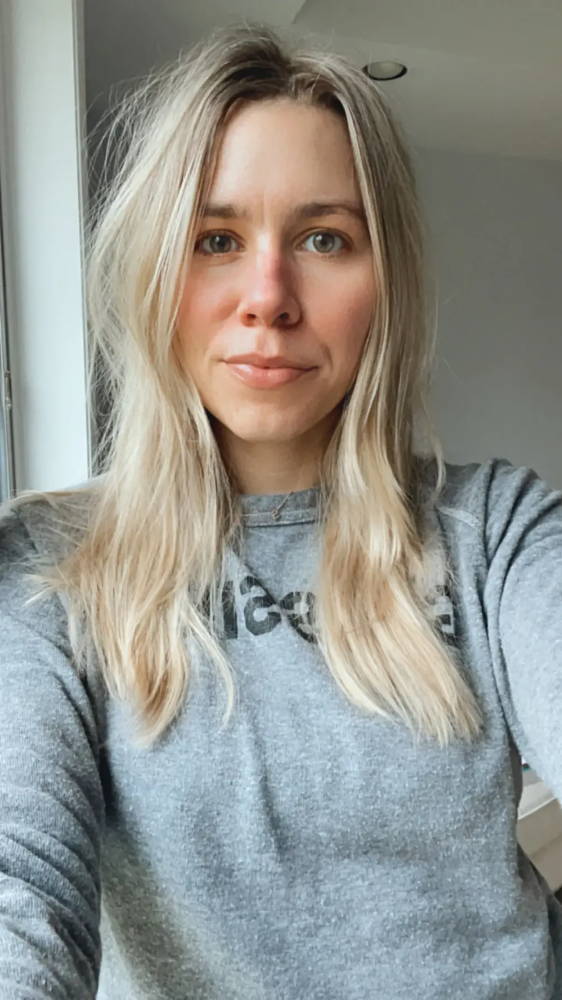 Wondering how you should integrate these new products into your routine? Stay tuned for another article breaking down suggested routines for each type of blonde! 
We only make products that make us proud. We create highly effective haircare that has always been certified cruelty-free, formulated without sulfates, parabens, aluminum starch and over 1,300 questionable ingredients banned by the European Union."