our friends wrote letters to their hair
We've noticed that our community loves sharing and talking about their hair journeys.  There's something so therapeutic about sharing the same hair struggles as someone else. It seems so satisfying, comforting, and validating that our hair isn't only rebelling against us, but our friends as well. 
One huge unifier that we've found: hair damage. You're NEVER alone when it comes to hair struggles, because here at amika, all hair is welcome. PERIOD. We also know it's never too late to make amends with your mane! To show you what we mean, we're going to share some intimate letters that our friends wrote to their hair about what damage they've done to it in the past and what products they are now treating their hair to as an apology. And hey, maybe you'll also find yourself inspired to patch things up with your own strands, as well. 
emily martin: @eemmvvllyy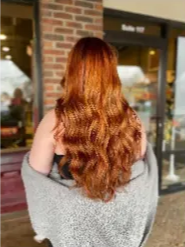 Hey, you crazy hair of mine, this is my formal apology for bleaching you, straightening you, and not using heat protectant for so long. I knew you wanted to be curly & a darker shade, but I ignored you for so long. My bad. Please forgive me. I hope you will accept me treating you right with my amika products as the sincerest apology. 
 
Sincerely,  
your hooman you are attached to, emily 🤍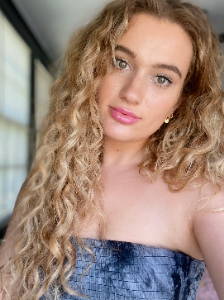 To my lion's mane, 
 
I'm sorry for trying to tame you for so many years. First with the Japanese-style chemical straightening, oh and there were those SUPER early mornings with the flat iron...then just embarrassingly brushing you out and throwing you up in a bun. I should have let you be your wild & curly self. I don't know how I ever took you for granted, but you're getting your groove back and I love to see it. I'll never stop deep conditioning as long as I live - I promise. :)  
 
Xo, 
Chloe 
isabel moffy: @rosacea_bae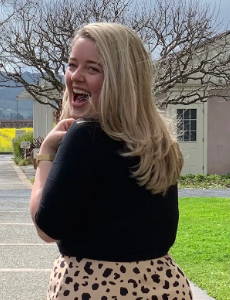 Dear Silky Strands,  
 
Let's just start this thing off by agreeing that the late 90's early 00's was a tough era to come of age hair-wise (I'm lookin at you crimping irons...). I'm sorry for the chemical relaxers, years of chlorine and swim caps, box dye and wannabe Lizzie McGuire hairdos. We've been through so many trends and beauty disasters over the years (like the time we donated 12 inches of hair the day before our 8th grade picture day), but we've both turned out happier, healthier, and stronger than ever.  
Love,  
Isabel 
jada betaudier: @jadasbeauty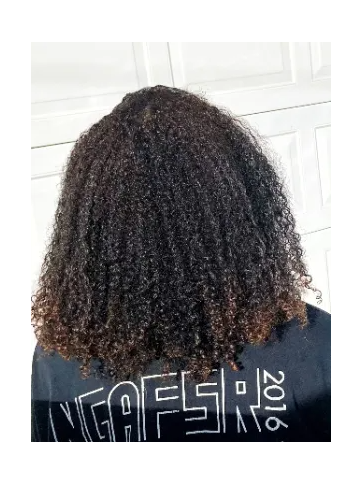 Dear Mahogany Crown,  
 
Sweet baby Jesus, the heat damage was REAL. I'm so sorry for straightening you every single day; I should have let you breathe. Now, all I want to do is love, cherish, and nourish you. Healthy you is a beautiful you. 
Love, 
Jada 
 Are you all of a sudden feeling like, "wow, this is totally me"? Then you need our revamped kure collection that addresses everyday damage concerns like frizz, manageability, dullness, and split ends. It's even clinically proven to repair + strengthen damaged strands due to everyday stressors, heat + chemical treatments.